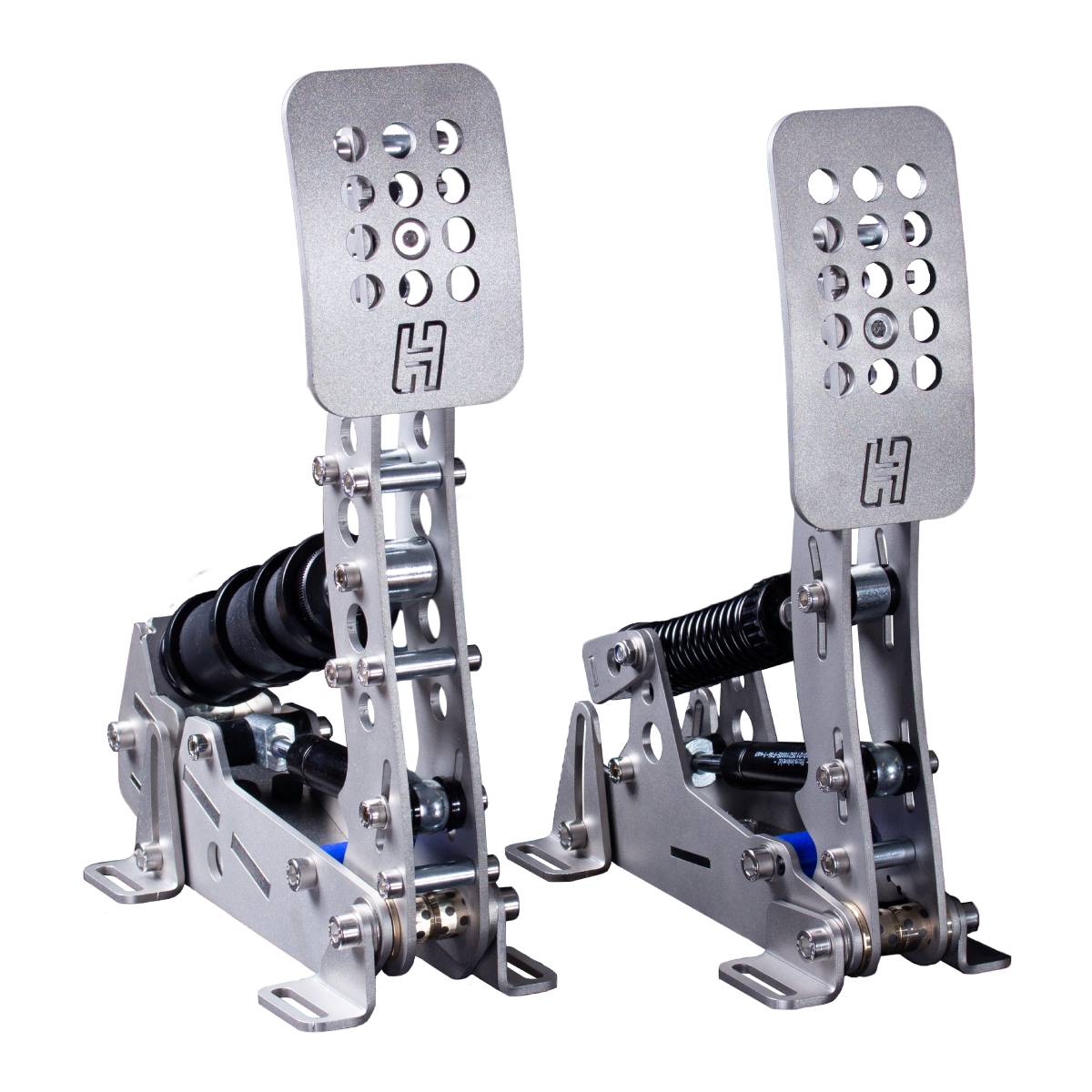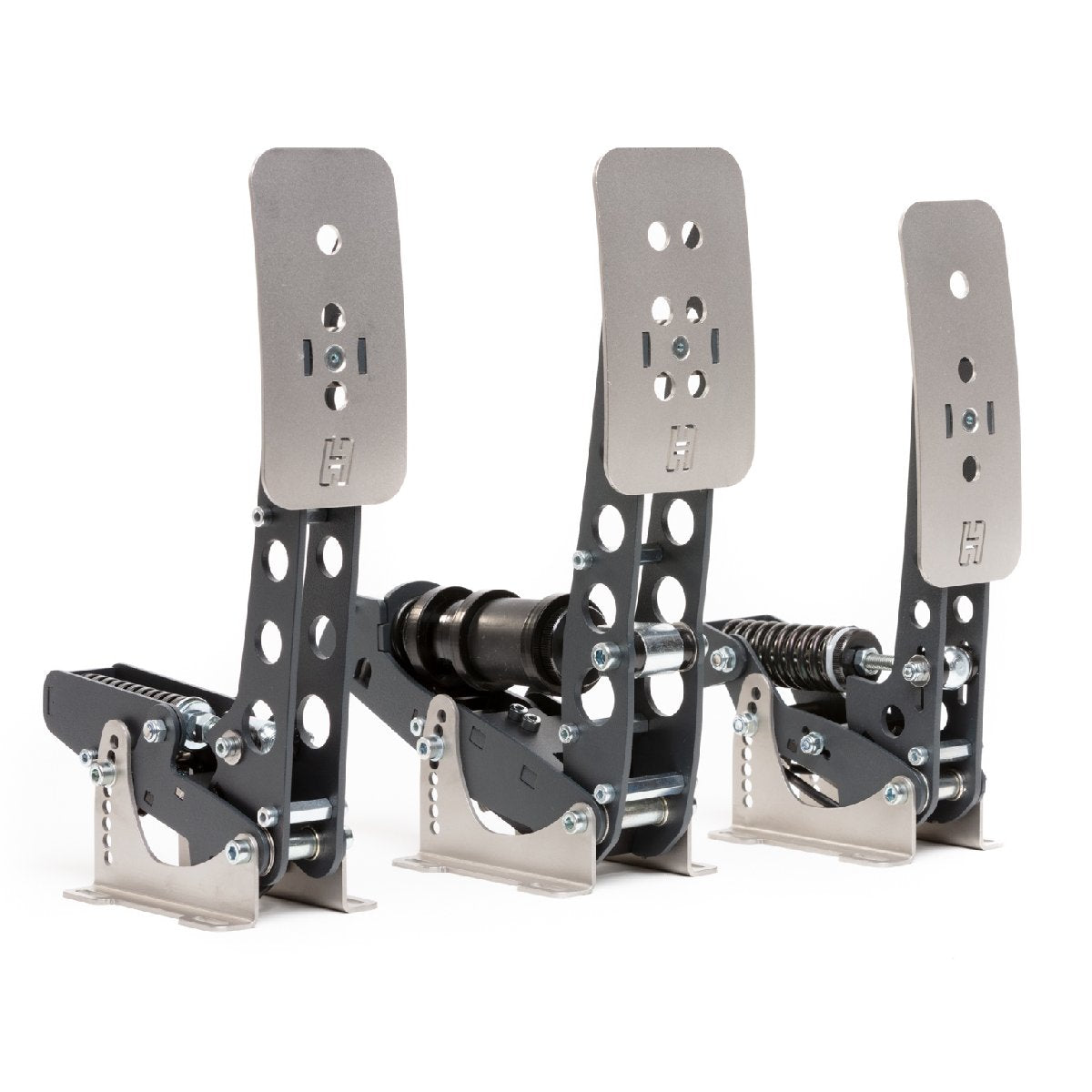 Heusinkveld Ultimate
---
For sim racing enthusiasts, high end commercial simulator owners and professional drivers, there is no pedal like the Ultimate+ pedals. Simulate the brake forces you would encounter FIA Formula racing cars and Le Mans Sports Prototypes, and get the right pedal feedback in each phase of the corner.
Heusinkveld's Sim Pedals Ultimate give brake, throttle and clutch feel like the real thing allowing you to get closer to the edge with superior car control. Drive like a Pro racing driver unless you already are a Pro!
Enjoy fully adjustable pedal geometry, maximum pedal force with hydraulic damping and adjustable preload on every individual pedal.

 A strong, durable and adjustable design capable of handling up to 140kg of actual force at the brake pedal (200kg loadcell). 

Load cells provide true linear output in relation to your pedal input at very high resolution

Reliable load cell sensors coupled to Heusinkveld SmartControl software for an instant and accurate response with endless possibilities to configure pedal output.