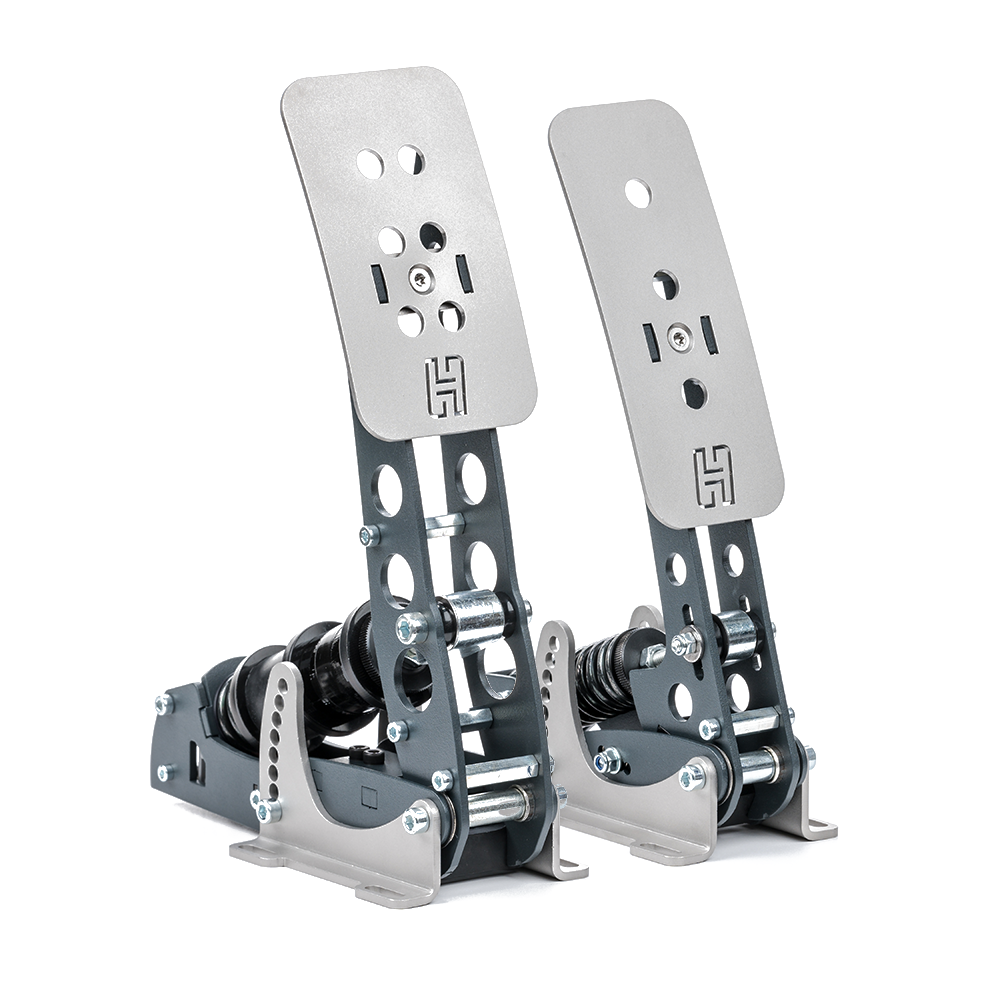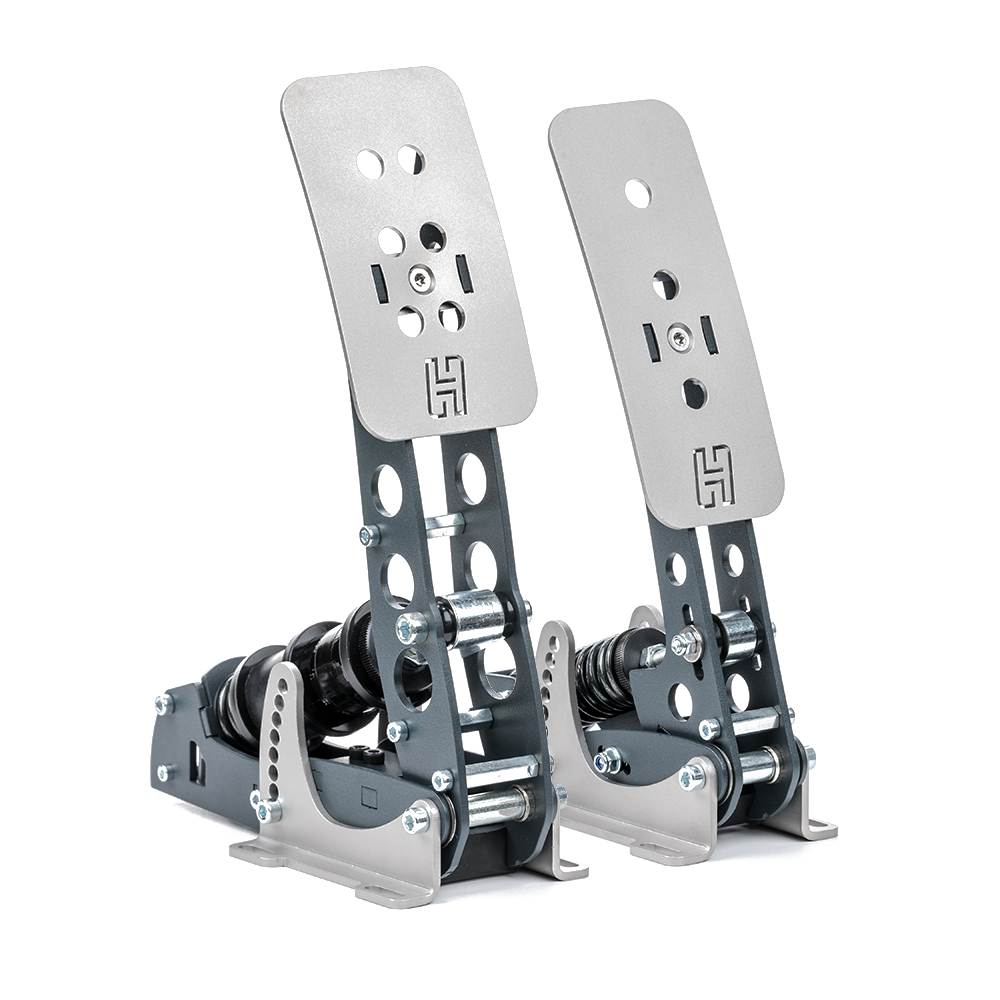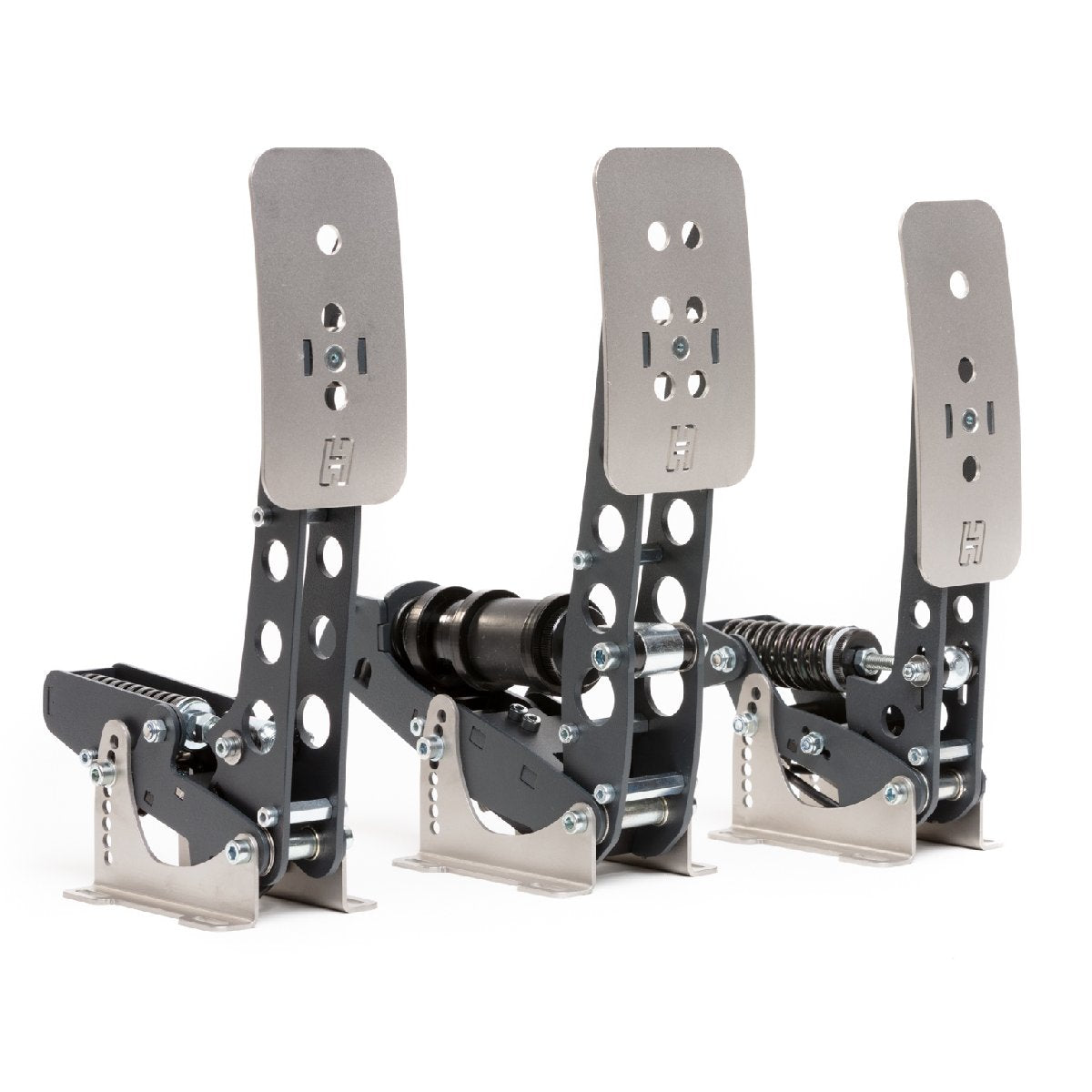 Heusinkveld Sprint
---
If you are starting to feel like you're outgrowing your sim racing equipment, then perhaps it's time to upgrade to the next level.
Heusinkveld's Sim Pedals Sprint is the sim racer's favourite pedal set, and for good reason. Featuring adjustable pedal angle and height, the Sprints are incredibly simple to setup and configure with the SmartControl software.
Find yourself immersed in a new universe of input sensitivity and car control.
A strong, compact and highly adjustable design

Custom electronics and powerful SmartControl software Fully adjustable pedal geometry and brake force settings Limitless configuration options in the software

Plug and play compatibility with most PC sim racing software