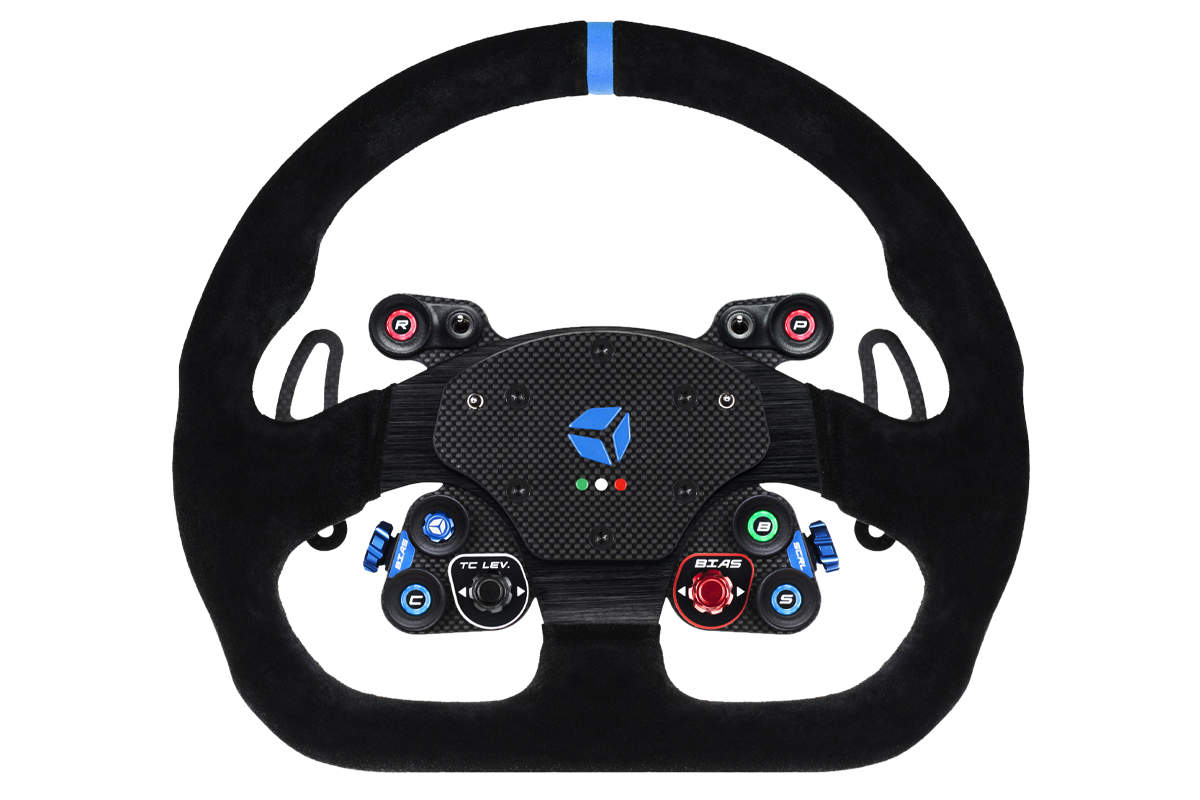 Cube Controls GT Pro
---
The GT Pro CUBE from Cube Controls, one of the best known manufacturer of sim steering wheels, offers the ultimate combination of high-quality materials, innovative technology, and racing-inspired aesthetics.
The custom 320mm D-shaped GT Pro Cube rim provides the optimum ergonomics for GT racing, while the opulent suede wrapping ensures maximum levels of grip and comfort, making it ideal for long driving sessions.
In the centre, it features a 100% carbon fibre plate, stylishly embossed with the Cube Controls logo. Surrounding the plate are a collection of backlit pushbuttons, on/off toggle switches, CNC aluminium rotary encoders, and a multidirectional joystick, while on the rear, it boasts short-throw magnetic shifter paddles that deliver firm tactile feedback.
With its perfect ratio of performance and style, this high-end Cube Controls GT Pro CUBE is a must-have for any GT sim racing enthusiast.