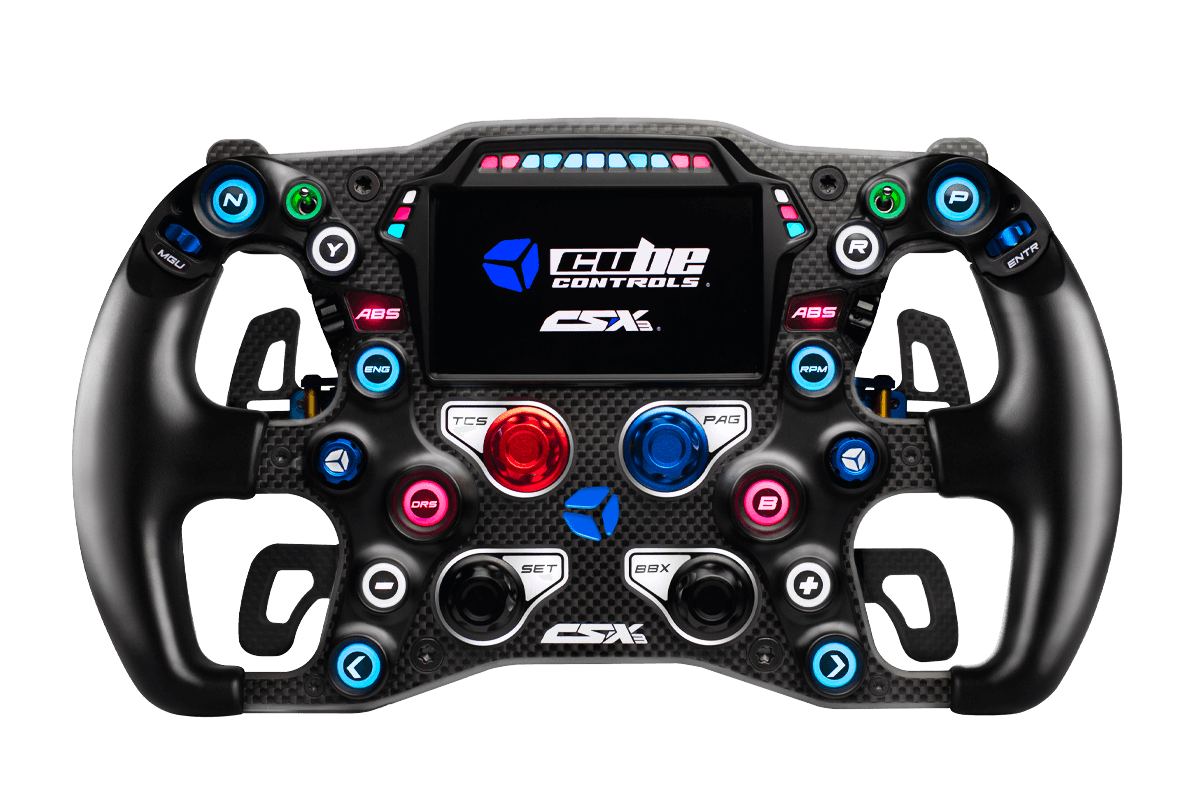 Cube Controls Formula CSX-3
---
The flagship Formula sim steering wheel from Cube Controls returns with a third iteration. The CSX3 has been the product of passionate feedback from the Cube Controls community, with the CSX3 being the embodiment of what sim racers truly want from their wheel.
So, Cube Controls are once again pushing the boundaries of the high-end simulation experience with the CSX3.
The CSX3 features the magnetic USB "Q-conn" connector, fully customizable RGB LED buttons, a full-colour 4″ LCD touchscreen at a resolution of 800×480px, and completely revised onboard electronics.
The wheel is manufactured with a pure carbon fibre front plate, with a Motorsport grade CNC aluminium main chassis.
Get huge assignability too; there are more buttons, encoders and funky switches which are all backlit with configurable RGB. There is an option for 6 paddles. If that's too much, there's a 4-paddle option too.
And yes, the CSX3 is fully SimHub compatible. This is the pinnacle of sim racing wheel technology.